Welcome to the Rural Consumer Services Corporation
Our Mission:
To promote new business development, business expansion and business retention in Brunswick and Columbus Counties;
To partner with state and local authorities and organizations to afford the tools required to move more citizens and businesses into the technology age and to long-term economic prosperity;
To organize economic development activities with the goal of making the activities financially self-sustaining over time; and ultimately
To help create and retain jobs for the citizens of our area.

RCSC PROGRAMS TO HELP YOUR BUSINESS SUCCEED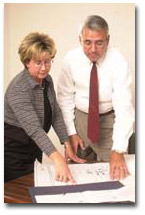 Small Business Development Centers
    – business counseling, special services,
      and graduated rental space for new and
      expanding businesses.
Fiber Optic Networking Services
    – high-speed communications capability
      accessible for carriers, governments and       community service organizations to build       local networks.
Call Center Fulfillment Services
    – fulfillment and calling center services to       support all types of businesses.