At Stock Boulevard we recognize the importance of knowledge before action. With this in mind, we recruited top investor David C. Arena. We asked David to produce a series of Investing Tutorials that would give anyone the knowledge needed to achieve financial success. David responded with 11 tutorials covering all aspects of investing towards financial wealth.
The Investing Tutorials are a complete guide to financial prosperity. Whether you are a beginner and looking for the basics or a seasoned investor looking for technical analysis, our tutorials have everything you need.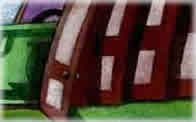 Are you new to investing and looking to learn? Start from the Introduction and read each tutorial in order. Once done, you will have the know-how and self-assurance to trust yourself with the markets.
No one said investing was easy, but with the right tools and information, you will be able to gain the knowledge and confidence to make informed decisions. Go and give the tutorials a try. Always remember, everything on Stock Boulevard is free, Good Luck!