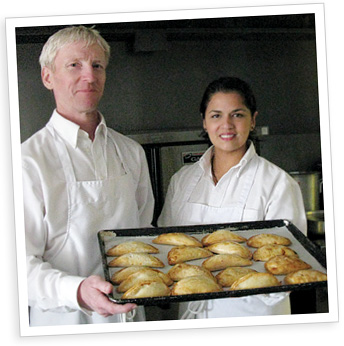 The Toronto Food Business Incubator (TFBI) is an independent non-profit organization that nurtures and assists entrepreneurs and small enterprises.
The organization helps new companies become established with the goal of sustaining economic growth, creativity, and the vitality of the food manufacturing industry.
Member companies receive 24-hour access to a production space and fully equipped commercial kitchen. Hands-on experience is supplemented with training, field-trips, and mentoring. Member companies share TFBI's network of industry contacts. This provides the opportunity for rapid progress.
Members using the facility, located the heart of the vibrant, competitive, Toronto commercial food sector, gain a distinct advantage. They are uniquely positioned to quickly uncover, observe and test a wide range of marketing, distribution and point-of-sale strategies and methods.